I've just spent five days in Sydney at the
Romance Writers of Australia
yearly conference and it was an absolute blast. I adore Sydney. Beautiful weather, a city surrounded by either water or park, and Jenny Crusie and Anne Stuart as your personal writing mentors for the weekend . How can you go wrong?
Well there's the $10 they charge you just to stand on the airport train station platform (not including ticket!), and perhaps the way everything seems to cost twice as much as it does here, but other than that, it's a beautiful beautiful town.
Statistics gathered from the conference include
Number of times that I...
Downed a bucked-sized cocktail in the bar: 2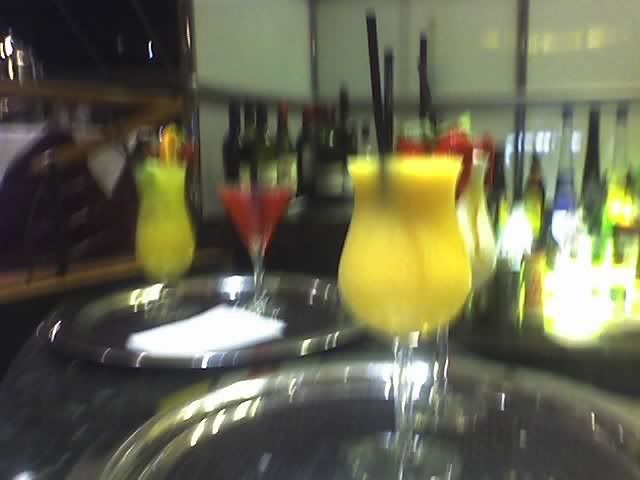 Spilled something on my top: 6
Chewed on complimentary mentos while listening to speakers : 0 (hard to believe, isn't it?)
Bought a book: 7
Told my husband I'd won a book in a raffle: 7
Turned to the person next to me while Jenny Crusie was teaching and said 'that's pure gold' :5
Had writing epiphanies :4
Won a raffle/door prize : 0 (you'd think that would be humanly impossible considering the number of tickets I bought)
Spotted the Sydney Harbour Bridge: 4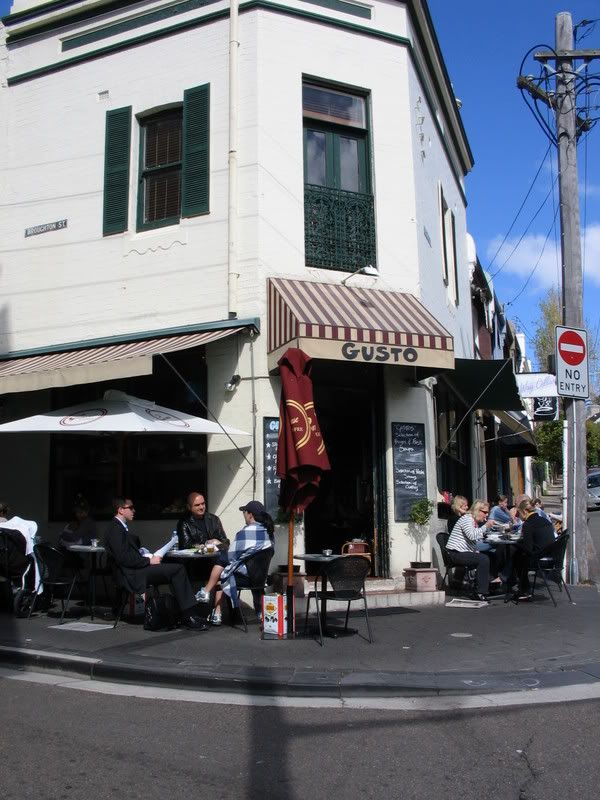 Found a fabulous Cafe/Foodstore: 1 (thanks Gusto in Paddington!)
Whined about the fact that my pants don't fit: 25
Ate the donut anyway: 2
--000---
One of the highlights of the entire trip was watching amazing writer and fabulous friend,
Melanie Scott
, win the prestigious and much coveted Emerald Award. I think I was more nervous than she was on the night, but I guess when you've weathered being a double Golden Heart finalist, you can do anything. And what was really hilarious and kind of touching was that she was so surprised to win that she hadn't even prepared a speech, and sat in a total daze for fifteen minutes afterwards. Which was lucky for me, because she didn't notice that I'd totally scoffed her flourless chocolate cake.
And then there's
Keri
- who hit the extended NYT Bestseller list AGAIN with the wonderful
Embraced by Darkness.
There's nothing better than a friend's success. It makes me smile just thinking about it.