Okay, I
'
m packing up this little caravan and I
'
m running away with the muppet circus.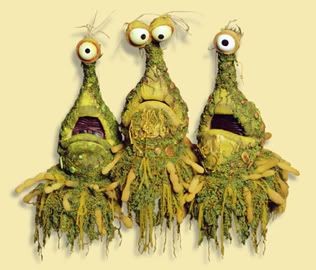 This will all make sense when I tell you that last night, as part of the Melbourne International Comedy Festival, we went to see Puppet Up - Uncensored with Brian Henson and crew. To make it even funnier, the venue was the Princess Theatre which is about as close as you can get in real life to the plush muppet theatre of the 1970s show.
We walked in to see a plain black stage with a tiny camera trained on the puppeteers and big-ass flat screen TVs on each of the stage.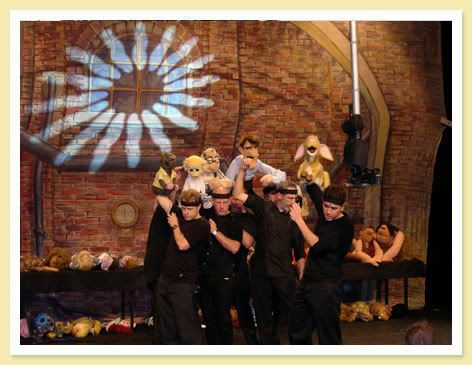 So you have the choice to watch only the puppets, if you look at the TV, or how the whole thing works if you watch the stage directly.
Then the host, Patrick, asks for some audience input – e.g. "give me a place" and the audience scream out suggestions until something sounds like fun, e.g. "star trek convention".
Patrick tells the actors to 'Puppet Up' and the troupe pick up their puppets and swing into action giving us an hilarious Star Trek send up with their own muppet flavour. And because it was an over 18 audience, they could say what they wanted, when they wanted, which took the muppets right out of being kids entertainment into something far more mischievous.
Like when one muppet looks at the other and says "Hey, you've got a stick up your ass."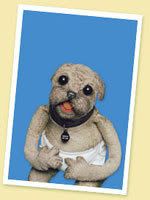 Hilarious, way cute, smart and just a heap of fun. I sat there like a little kid with a wrapt expression on my face for the entire two hour show. This is the first time I've been to a show and had serious job envy. How cool would it be to work with that kind of creative energy every day? You could literally feel it in their interactions and the fun they had together. What a cool bunch of people.
Of course it was only as I was lying in bed, four hours after the show finished that I thought of some good suggestions to yell out.
Typical.